Mission Statement
"US Power & Environment will dedicate itself to our clients. Through cost effective solutions and unsurpassed professionalism we will provide the resources necessary to exceed our client's expectations."
Building
Green
, Living It.
A mantra we embrace:
Grow our company while constructing quality sustainable facilities for our client community
Respect the sustainable challenges of our clients by providing innovative solutions through value added services
Educate and implement sound practices and methods as predicated by LEED® and Green Advantage© guidelines
Environmentally friendly products and materials are to be considered for all projects
Nurture client relationships through Trust, Integrity, and Professionalism

"To give real service, you must add something which cannot be bought
or measured with money and that is sincerity and integrity"
- Douglas Adams
Who We Are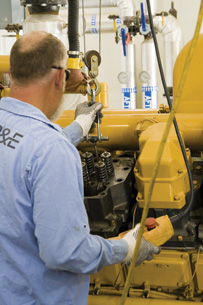 US Power & Environment, LLC has evolved over the past 40 years as a multi-faceted company having presence throughout the globe. Our Company Strategy is focused on Equipment Sales & Rental, Equipment Service, and Construction through our various operating entities. Founded in 1968 in Bloomington, Minnesota as an equipment rental business our customer's requirements for professional services have transformed our company into its current organization.
Our four decades of "Lessons Learned" coupled with a highly qualified staff have afforded us the experience to implement integrated solutions for our clients and fulfillment of their business needs. Through ongoing cooperation and seamless interaction of the various entities within the company there are very few challenges or obstacles that cannot be overcome.
USP&E has offices strategically located in Bloomington, Minnesota; Dallas, Texas; and Raleigh, North Carolina. Whether it is design assist, construction, servicing equipment, or equipment procurement we are known for our personable, friendly, flexible and proactive approach to meeting our customers overall needs. Our qualified and licensed technicians, construction personnel, project managers, and supervisors provide our customers with a wide range of experience to handle any situation and are committed to quality and customer satisfaction.
Office Information
Texas Office
6136 Frisco Square Blvd.
Suite 400
Frisco, TX 75034

Africa Office
Zone Hippodrome,
Rue 224, Porte 1085
Bamako, Mali

Headquarters:
1-469-726-4780
Toll Free:
1-888-515-USPE (8773)
www.uspowerco.com
www.uspeglobal.com
www.datacenterbuild.com
Equipment Procurement & Service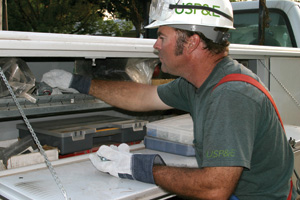 USP&E's portfolio includes a broad range of products for standby, prime and continuous operation using prime movers, diesel generators and switchgear from leading suppliers. We provide the most reliable and trusted products, services and support wherever your facilities are located. We have your equipment in stock and therefore are able to offer it at low prices. We believe in honest, fair price dependable equipment.
We know the equipment we sell, install, service and maintain - and when it comes to our Onsite Diesel Service and Maintenance Teams, USP&E believes in operational precision and detailed reporting. With hundreds of hours of combined experience, our teams of professionally trained prime power service technicians have the experience, dedication, and management skills required in order to maximize fuel efficiencies and asset life, while minimizing equipment failures. USP&E has the capability and resources to handle your power plant maintenance and servicing needs to enable you to do what you do best: Run Your Business.
Construction Services
Mission Critical Facilities are vital for large and small businesses and USP&E prides itself on our innate ability to recognize our client's requirements and the budget required to complete this intricate portion of their overall facility requirement. Our team of Construction Professionals has completed in excess of 6 million square feet of Mission Critical Facilities in various Tier Level configurations.
USP&E's Construction Professionals are not just Mission Critical Facility specialists; they can provide any facet required by our clients for construction or renovation projects. They are experienced in facility commissioning, facility evaluation, and all aspects of the construction process. USP&E offers project/program management, general contracting, construction management, and consulting services. There is no job too small or too large for our experienced and friendly team.
Value Added Services
USP&E's strong combination of worldwide building expertise packaged with our Value Added Services is a key component of the company's ability to provide exceptional value to our business partners, our clients, and client's partners. Value Engineering is construed to be deductive and dicey in the business environment, however, USP&E believes that Value Added has the ability to be both deductive and additive holding that the client receives the best value for the immediate and long term goals of their business plans.
Integrity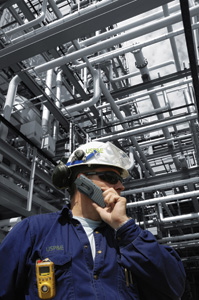 We at USP&E are committed to integrity and ethical conduct. We promote an environment that nurtures, promotes, and supports the principles of empowerment and responsibility. Paramount to our commitment is continued validation and support of the highest ethical standards of fairness and confidentiality. We respect differences and embrace diversity. We are committed to equitable treatment and mutual respect for all of our employees and clients.
Commitment
USP&E is dedicated to providing quality products and services that consistently meet or exceed the needs and requirements of our clients. It is the responsibility of USP&E and each of its employees to maintain consistent professional communications and relationships with our clients and to maintain our commitment to the highest standards of service, business practice, and safety.
Safety
Our emphasis on safety shows not only our commitment to maintaining a safe and qualified workforce, but demonstrates our commitment to completing your project in a timely and efficient manner. USP&E pride ourselves in taking OSHA standards to the next level and require the safest workplace possible for our employees, subcontractors, customers and anyone who enters our area of operation.
We are dedicated to elevating the standard for safety in the construction industry. All subcontractors and vendors of USP&E are required to adhere to our innovative safety program as well as all applicable state, federal and local codes and regulations. Our program provides employees and subcontractors with the tools, knowledge and resources needed to increase safety, reduce risk, and improve loss control on every project.
Key Team Leaders
Will Gruver
President
After attending Northwest University in Evanston, IL, Will worked for Northern Trust Global Investments in Institutional Portfolio Management and then Baldor Generators before taking the helm of US Power & Environment. Throughout his professional career Will has seen the need for a more comprehensive company that focuses on the delivery of customized services to meet the needs of the client. Through expansion of our services offerings Will has guided the company into different arenas based on feedback from our clients. That simple philosophy remains our guidance today.
Also:
Jason Biermeier - Chief Operating Officer
Dean Castillo - Chief Financial Officer
John Ferguson - Sales Manager

Partial Client List
Carlson Companies
Continental Airlines
UPS
Switch and Data
Hotel Sofitel
Diesel Service & Supply
Buccaneer Demo
Depco
CVSourcing
North Idaho College
Infinity Data Systems
Maverick Project Management
Nowak Equipment
Cellular One
Resolute Mining, Ltd.
SAF Collins Technology Park, LLC
Vaisala
Reinhart Food Services
Accor Companies
Josten's Inc.
Carlson Companies
Société des Mines de Syama [SOMISYSA]
Inginuity
Augustana Assisted Living